Hi guys, I would like to apologize in advance if sometimes you don't agree with the things I write here in this section. This is my blog and in my blog I don't only write things about actionscript or music, but also I write things about life and the things that I think are true/fair and vice versa. Unfortunately not all the things I write are always like a note of USD$100 which it's always welcome every time we read them in our hands.
Please feel free to comment on the things you feel up to (comments available since Oct-10). I'm really interested in what you think, I know that sometimes I could be wrong and the worst of all this is to be wrong and keep doing things like when we're right. Please just let me know what you think.
One day I was doing nothing and my brain wasn't working for coding, so I've decided to take a pen and paper and I drew something... this is me, lol!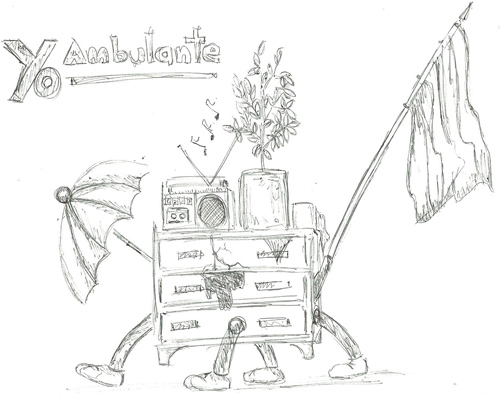 Here is the list of entries sorted by date (the most recent on top)