Labs - last experiments
Music - last records
Interesting links
Well, there are lots of things to say when speaking about Brazilian music, especially when our subject is based on musicians with strong roots and long professional trajectory. I got the chance of living in Brazil for a while (for about 3 years), during this time I met, felt and appreciated the simplicity of music being made with highly charm levels. I personally used to like the Caribbean music the most, as you may know I'm Colombian and in my hometown what we hear is salsa, merengue and vallenato, which have a big influence from Puerto Rico and Cuba, a part of vallenato that is quite young and has a different history.
However, if we don't consider all the african roots we can find in South America as part of consequences from the conquest period, we can easily say that the Brazilian music is quite far from the Caribbean music influence, but unfortunately people from Europe/America don't seem to realize that quite often. From my personal point of view it is just a question of how these rhythms are being named because of these are indeed strongly unequal.
When I used to live in Brazil I met the samba and together with it (same time) others rhythms like Pagode, Choro, Forro, Brazilian popular music MPB (Música Popular Brasileira) which is being consolidated by distinguished brazilians artists around during long time such as; Chico Buarque, Gilberto Gil, Caetano Veloso, etc… and Elis Regina who's the Maria Rita's mother.
First of all, when I heard about Maria Rita for my very first time I didn't know the relationship between her and Elis Regina, I didn't even know who Elis Regina was, as part of me being a foreigner hearing Brazilian music. But I have to confess that when I heard the Maria Rita's songs I was really surprised about the quality of her music, arrangements, melodies and of course her amazing voice no matters if she moves her shoulders as her mother used to do it. And second of all people most understand how genetic works before speaking loud.
Yesterday, Thursday, May 18 of 2010 I been in her show here in London, and it was the first time I've attended one of her shows, it was in a quite small place considering that there are proximally more than 300 thousand Brazilians in the UK and most of them are in a range of between 20 and 50 years old, which are potentially part of her target group of audience. This venue is named koko, it badly can fit no more than 1500 people, its acoustic is good but the sound amplification was a bit loud for me yesterday, It used to be a musical theatre and in musicals sound volume is not normally loud, it is more about quality, good equalization and perfect resonance.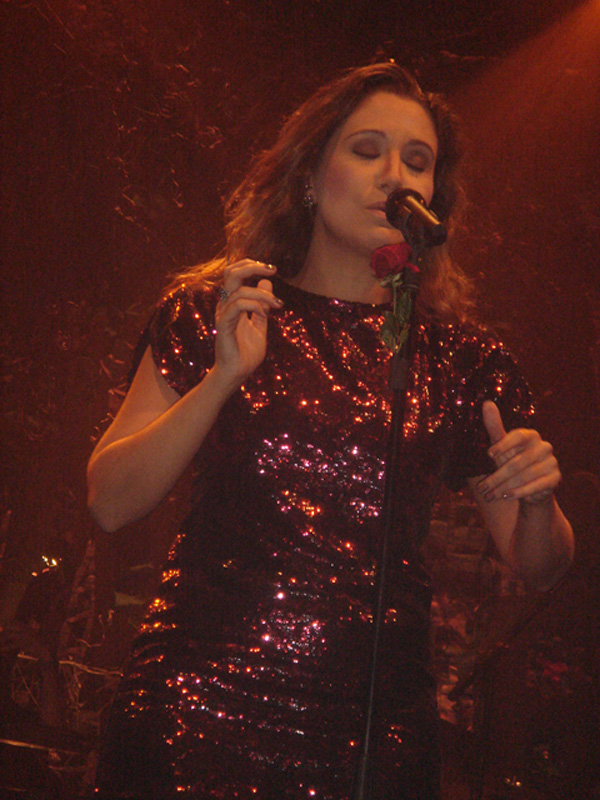 In overall the show was fantastic; she was a bit shy as she seems to be on TV and some interviews, which is cool for me, it makes feel everything more emotionally, human. She looked gorgeous as some people normally claim but for me she is more a great singer than anything else, unfortunately I just realized yesterday that what I like the most from Maria Rita is the way how she connects herself (her jazz style) with the Samba and yesterday I missed a bit of it. She has faced up the fully crowd theatre with only 3 musicians; a contrabass, a pianist and a drummer, all of them highly professionals by the way. But to be honest I really did missed other instruments like the Brazilian ukulele (cavaquinho), some extra percussion like a Brazilian tambourine (pandeiro) or at least an acoustic guitar. Once the show has finished I felt a bit incomplete, she didn't sing few awesome songs such as "Novo Amor", "Casa De Noca", "Recado", "Tá Perdoado", "Corpitcho", "Maria do Socorro" and instead she repeated "Cara valente" twice, that for me was okay but in my personal opinion that space-time could be better spent.
As I have arrived quite early to the venue I got the chance for standing up just on front of her and I took a quite cool picture, her songs sequence, check this out: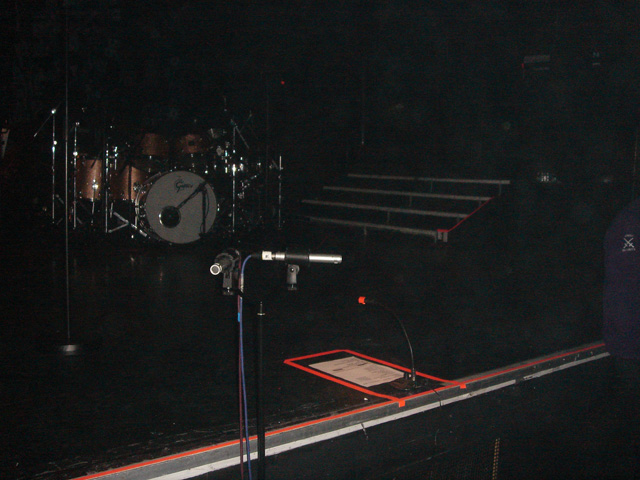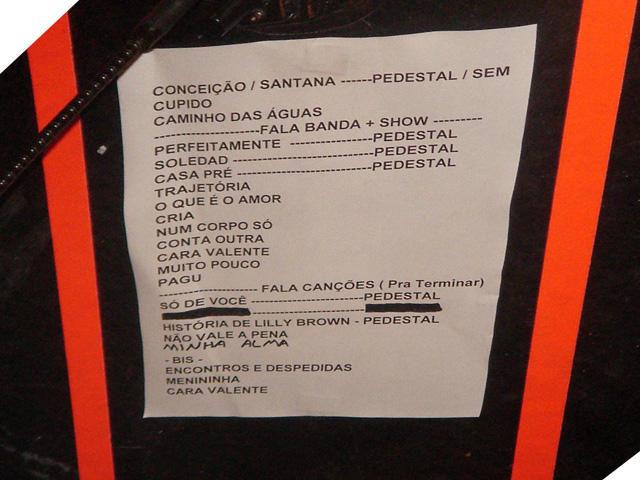 And then finally what I can say is that the show was really good... Could it be better? Yes, but we all know there are many reasons and ways how it can be produced and of course it is not easy. Thanks Mari Rita! And also thanks to her musicians, they were AWESOME that night.